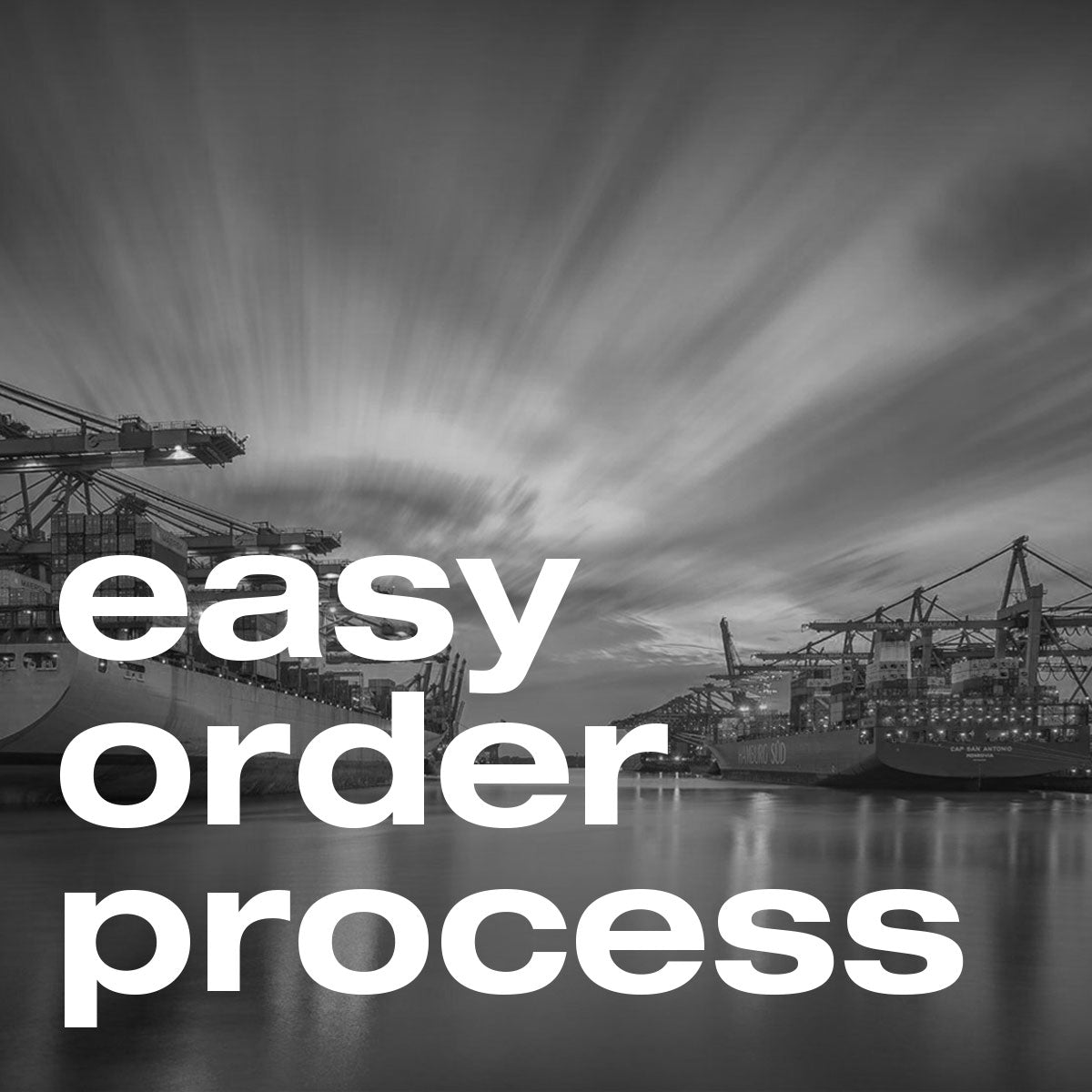 How to order
WE DELIVER EXCLUSIVELY TO YOUR VESSEL INSIDE THE PORT OF HAMBURG! 
From now on all goods can be viewed online, bought and then delivered to the vessel, to the gate or to the Seaman's Club DUCKDALBEN! The easy process of placing an order is as follows: 
 
1. Choose your products and add them to your shopping cart
2. At the end of your order you must provide the following information:
 Full name, email address, your rank on board and your ship name
3. Choose your payment method (COD or card payment on board)
4. Complete your binding order
Please note: No Account is required!
The order will be delivered to your vessel automatically as soon as you arrived in the port of Hamburg port. Payment will be done only on board upon delivery - not online!  
Please note that the minimum order value is 70 Euro / 85 USD per ship or crew FOR FREE DELIVERY! For orders below the minimum amount we charge a delivery fee of 15 Euro / 18 USD.
As soon as the ship/crew has reached the minimum order value based on their total orders we do not charge any delivery fees even if these are charged or shown in orders under 70 euros after reaching the minimum amount for the vessel we delete them automatically!
TIP
If you have small orders team up with others from your crew and combine your orders into one to avoid delivery fee!
DELIVERIES
Deliveries are taking place from Monday to Sunday until 7PM!
If your ship is already in the port of Hamburg we will deliver your order as soon as possible. If your ship is still arriving we will check the tracker at regular intervals and deliver as soon as your ship has docked in Hamburg.
If you have any questions you can send us messages via our contact form or our Facebook chat. Our service telephone is also available to you daily from 10:00 a.m. to 6:00 p.m. on +494079750400!
IMPORTANT
Our store is an order tool exclusively for seafarers! If you are not a seafarer but are still interested in one of our products please contact us via our contact form or our service number. In that case we have solutions so that you can purchase our products!