PHILIPS ALL IN ONE TRIMMER 14IN1 MG7745
For face, hair and body

Ultimate styling & precision
14-in-1 premium trimmer for maximum versatility

14 essays
DualCut technology
Battery life of up to 180 minutes
Water resistant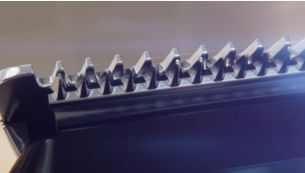 Maximum precision with twice as many blades

This all-in-one trimmer features advanced DualCut technology for maximum precision. It also features two blades and is designed to stay as sharp as day one.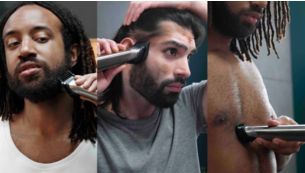 14 pieces to trim face and head

The Philips Multigroom 7000 all-in-one hair clipper has 14 attachments for a full body grooming.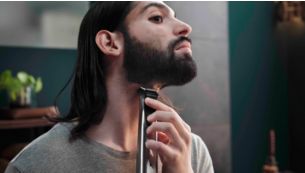 Self-sharpening blades for a smooth finish

Achieve clean, straight lines and evenly cut even the thickest hair thanks to the precise steel blades of the body and beard hair trimmer. These non-corrosive blades will not rust and are self-sharpening, lasting longer.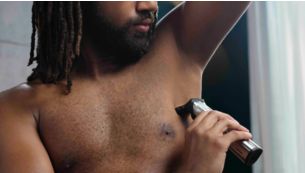 Say goodbye to unwanted body hair

Shave comfortably below the neck with our unique skin guard. It protects even your most sensitive areas so you can easily trim your body hair down to 0.5mm.
Precision razor for perfect edges on cheeks, neck and chin

After trimming, use the precision razor to perfect the edges on the cheeks, neck and chin.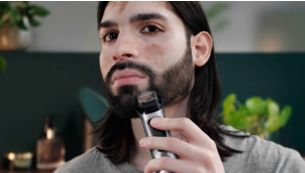 Find the right details

Thanks to the precision steel groom's slim design, you can easily cut and finish small details with precision.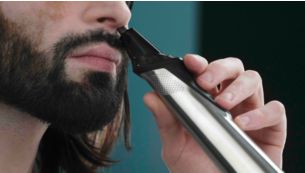 Keeps nose and ear hair under control

Avoid cuts as the all-in-one trimmer quickly removes unwanted nose and ear hair.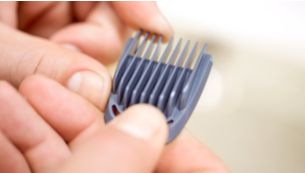 Get the exact length you want

With the eight reinforced anti-cut devices, you can quickly touch up your face and hair. 2 trimmer attachments for 1 mm and 2 mm trimming, an adjustable beard comb, 3 hair combs for 9 mm, 12 mm and 16 mm and 2 comb attachments for 3 mm and 5 mm grooming.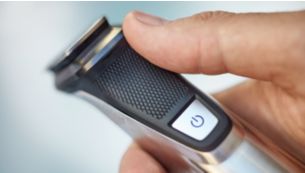 Fits comfortably in your hand

The ergonomic rubber grip makes it easy to hold and move your trimmer. It also provides superior control when trimming.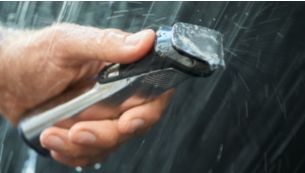 Waterproof for convenience in the shower and easy cleaning

This trimmer is waterproof for easy and convenient use in the shower and cleaning under the tap.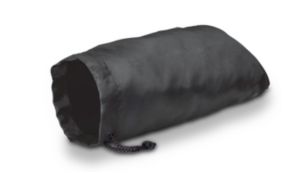 Store and stay organized

The small storage bag keeps your bathroom and gym bag tidy and all your attachments in one place for easy storage and carrying on the go.
Purchase Protection Guarantee

All of our care products are extremely durable. They are guaranteed for 2 years, do not require oiling and are compatible with any voltage worldwide.
Technical specifications:
number of essays: 14 essays
metal trimmer
Metal precision trimmer
precision razor
Nose and ear hair trimmer
body razor
Skin protection attachment for the body
Adjustable beard comb from 3 to 7 mm
2 trimmer attachments
3 comb attachments
2 combs for body hair

Body groom/haircut/facial:

long beard
Short beard
stubble
Precise lines
Precise styling
goatee